Timeless Marrakech: A Sensory Journey
Marrakech is a timeless city that has long been Morocco's number one destination and a perfect escape for those looking for historic charm, colorful and vibrant souks as well as cultural fusion where centuries old crafts meet contemporary creative design. Marrakech is a city that has something for everyone. Join our 5-day Marrakech escape for a captivating journey of sensory delights of colors, scents and cultural richness.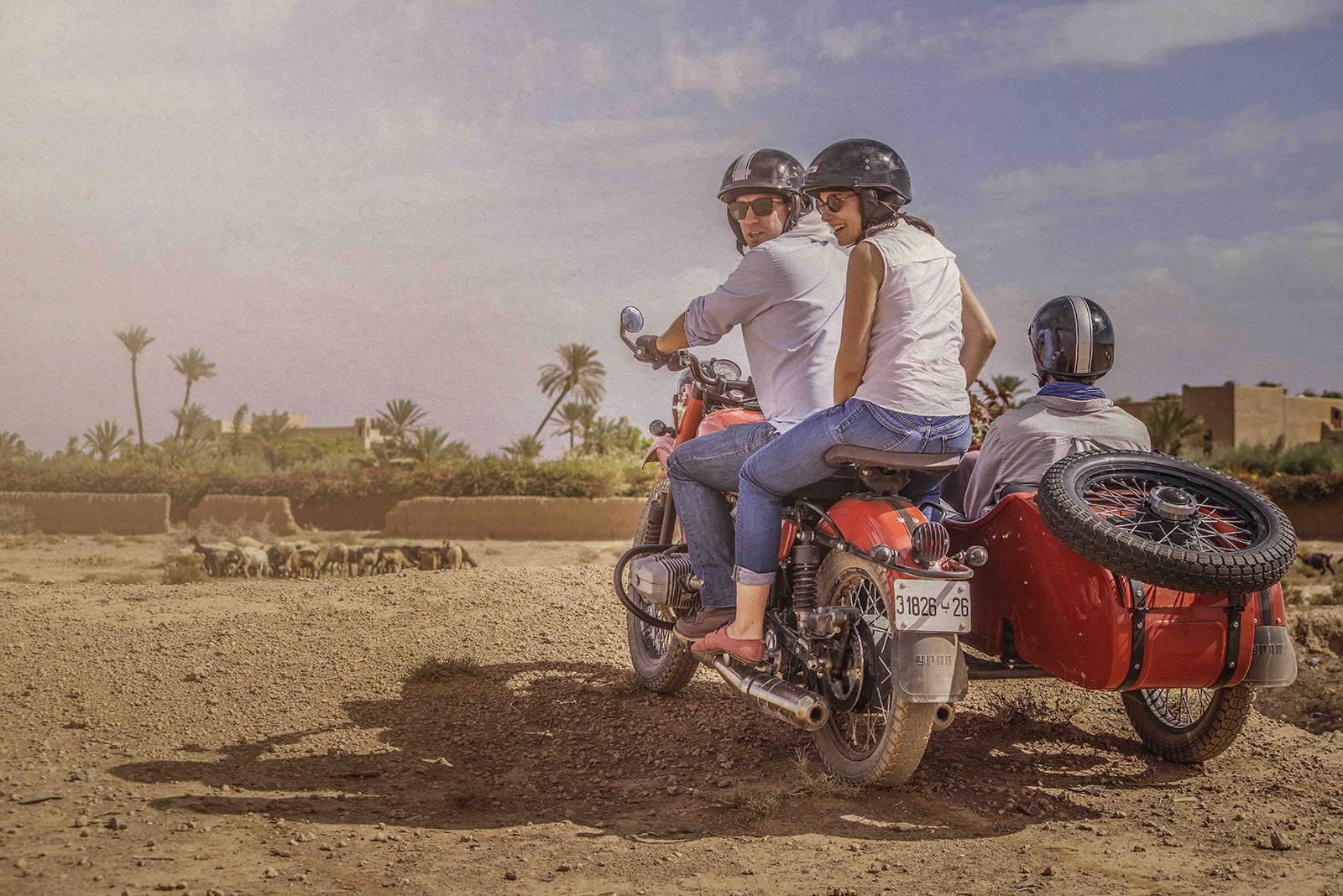 Welcome to Marrakech. Enjoy a few hours of relaxation before jumping on your vintage sidecars for an urban adventure through the city discovering its new city, bustling medina streets and calm palm grove. A perfect introduction to the vibrant red city.
This morning, join an expert architect on a discovery tour of the main landmarks of the city focusing on the the iconic structures, intricate geometric patterns, and unique stonework and decorative details. In the afternoon, taste a variety of Moroccan delights on a sensory culinary journey with your guide.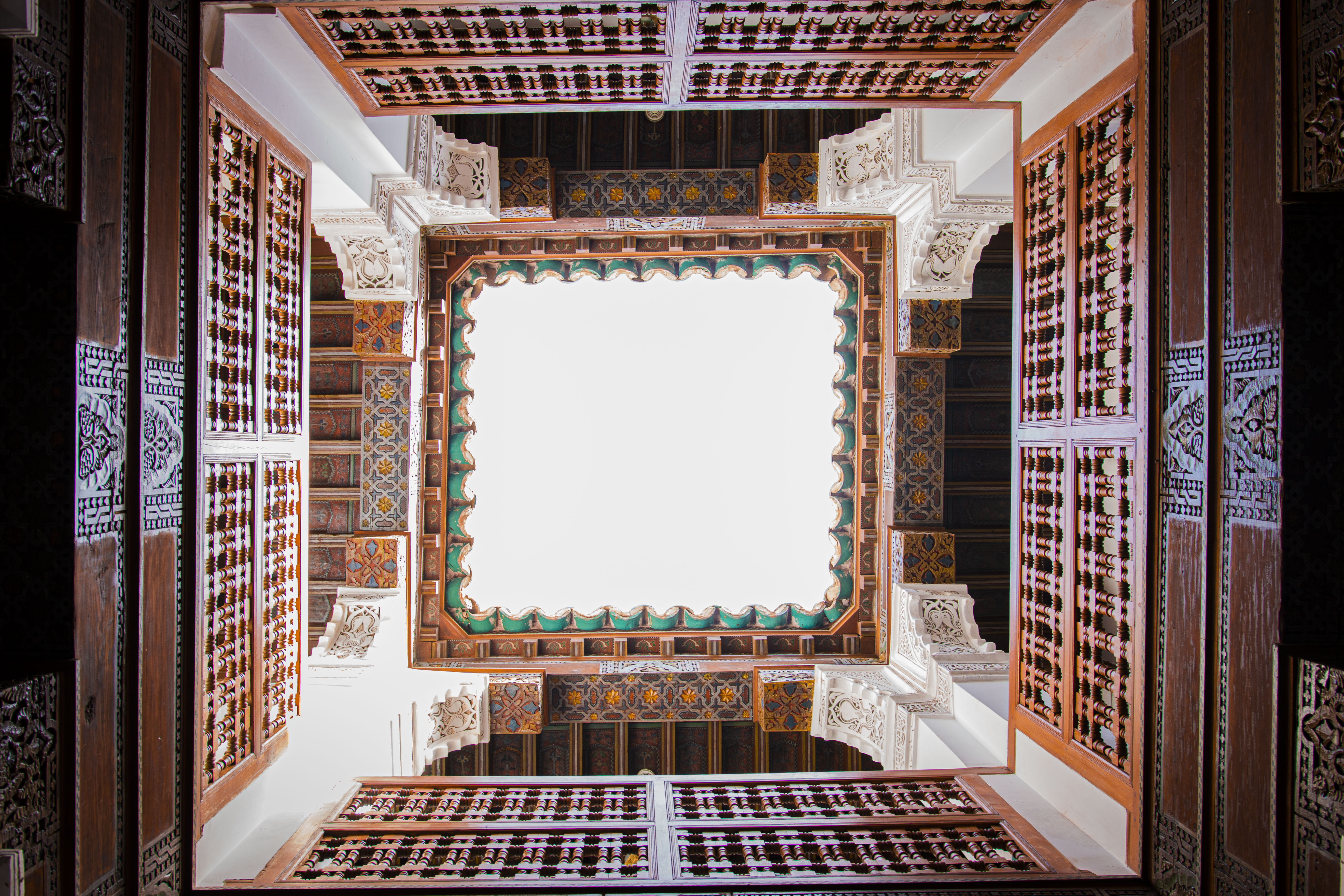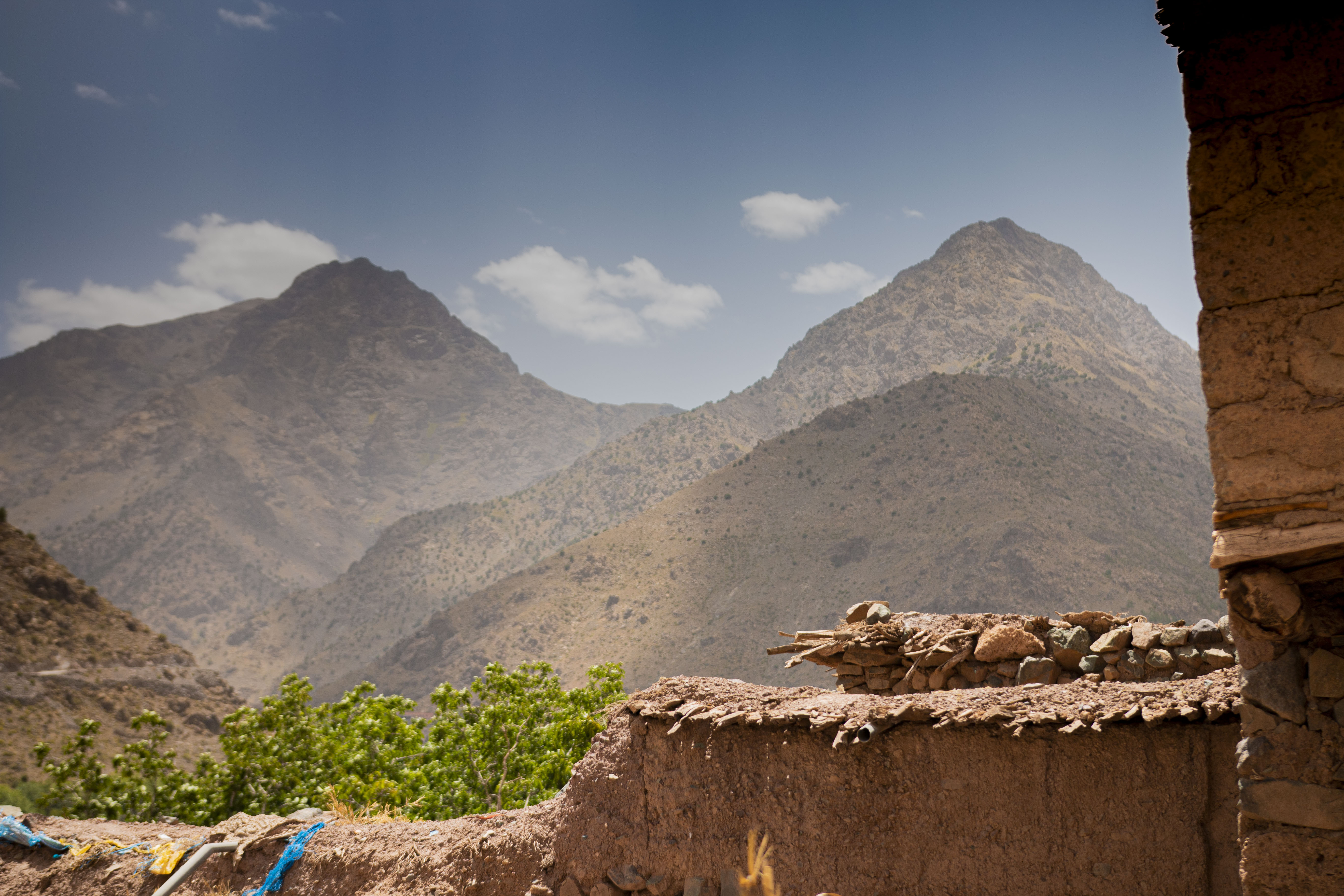 The Ourika valley is a picturesque valley situated about 30 kilometers south of Marrakech. The valley is named after the Ourika river, which flows through it, providing a scenic backdrop of lush greenery and cascading waterfalls. It is a refreshing escape from the bustling city life of Marrakech. Take a day trip to discover the region and hike one of the most stunning trails in the High Atlas Mountains.
Today promises to be the day for conversation and an indulging discussion about art in Marrakech and Morocco. Meet some of Marrakech most prominent artists learning about their craft, inspiration and thoughts about Moroccan art. The afternoon is all about relaxation in La Sultana's excellent Spa.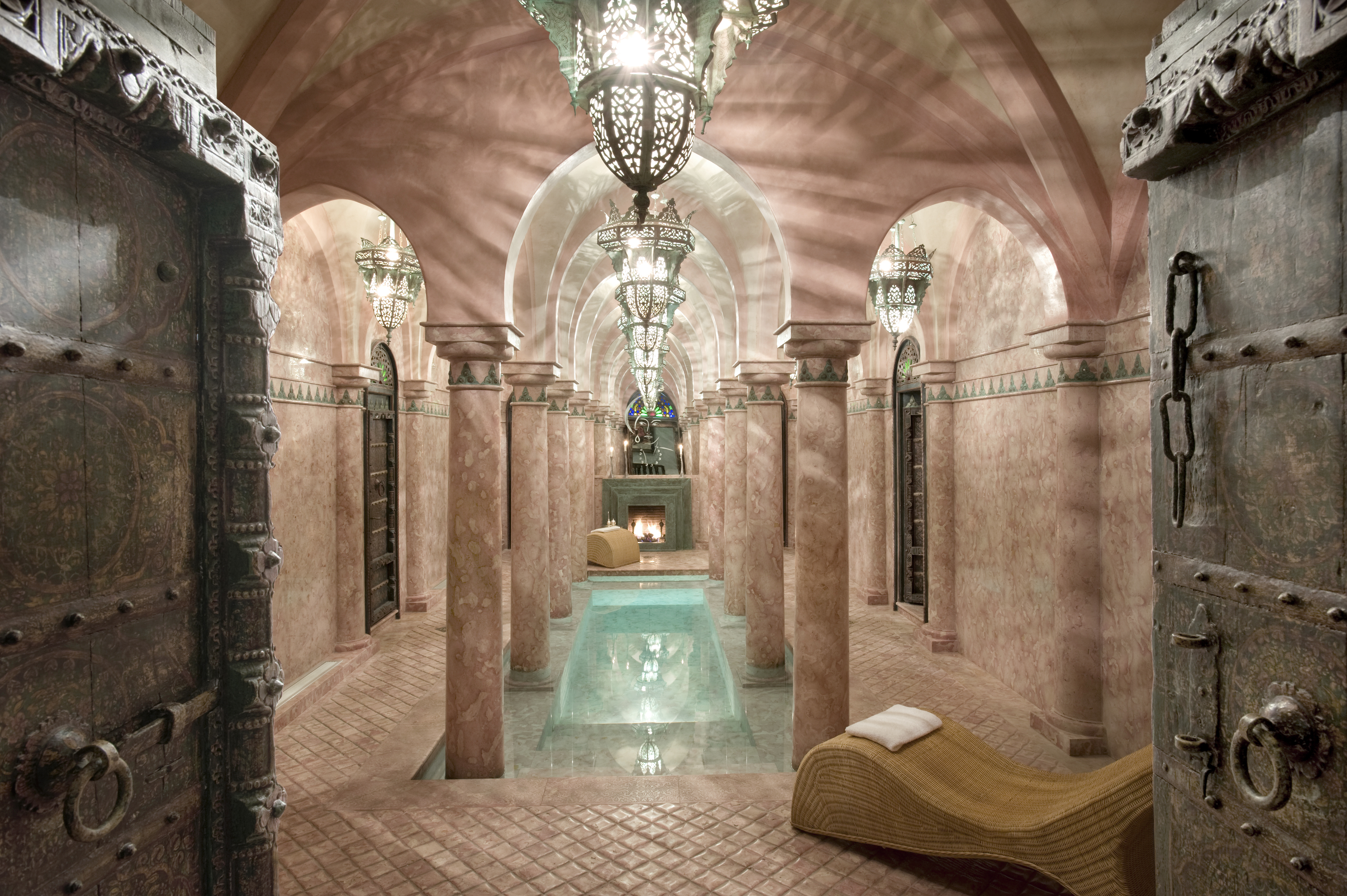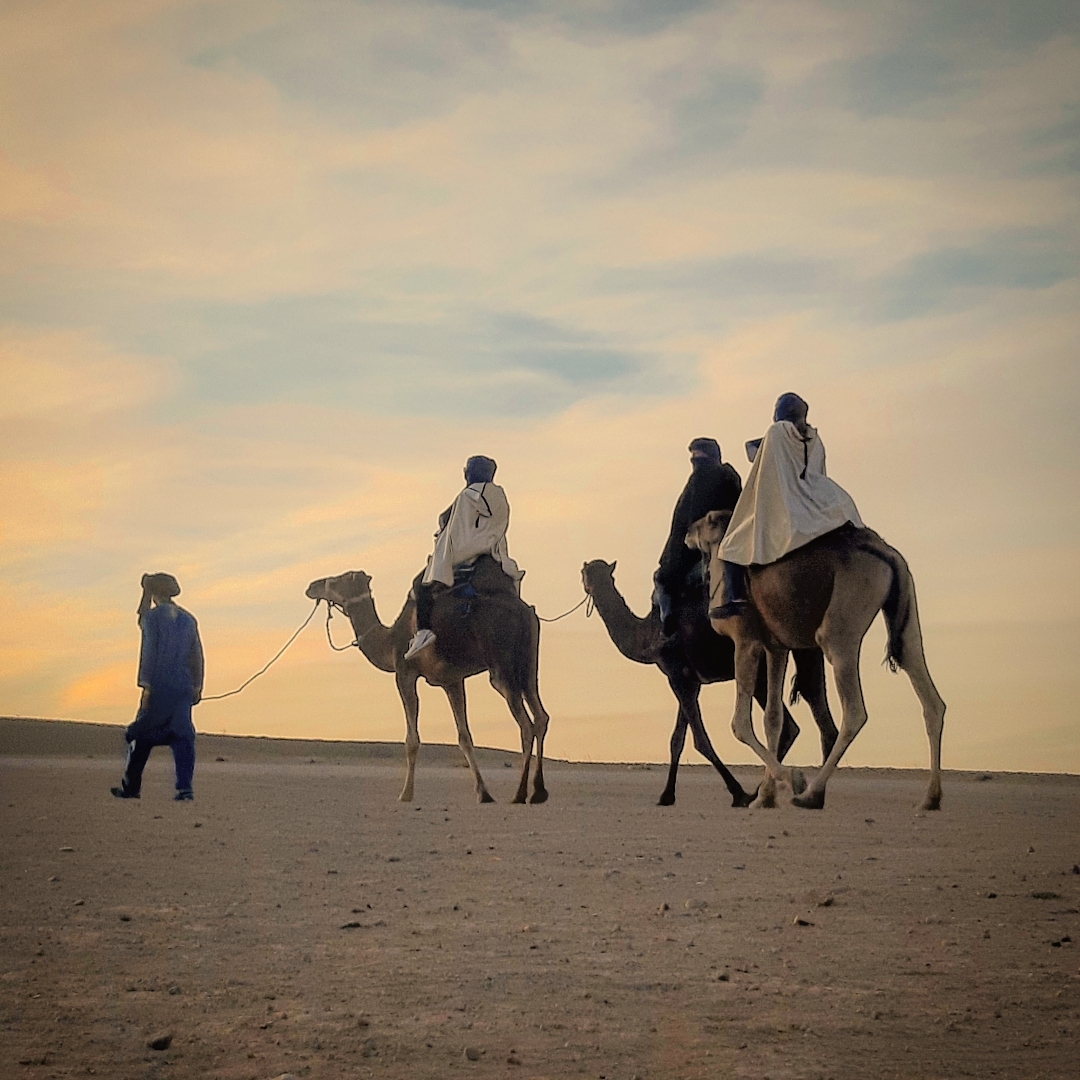 This morning, join Khalid for a traditional leather wallet making workshop learning more about his secret's techniques, how he enjoys his craft and more. All whilst making your own leather wallet to take home as a souvenir. In the evening, head to the nearby Agafay Desert for a sunset camel ride followed by a candle lit farewell dinner overlooking the vast rocky dunes of the desert.
Unfortunately, it is time to leave this stunning country. Your driver will pick you for a transfer to Marrakech Menara Airport. Thank you for trusting Inclusive Morocco as the custodian of your Moroccan dream, we hope we have made it a reality!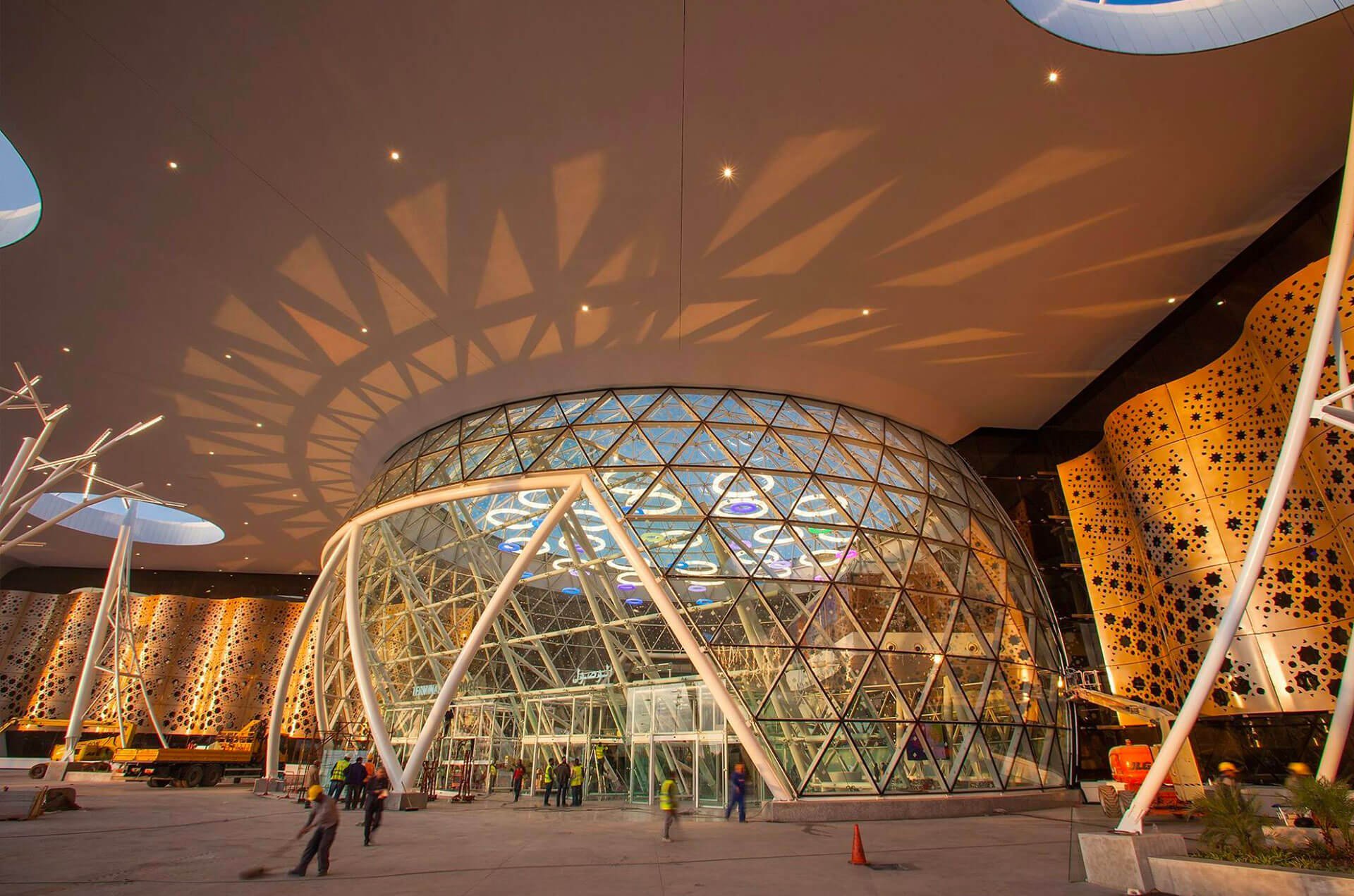 DOWNLOAD THE COMPLETE PROGRAM